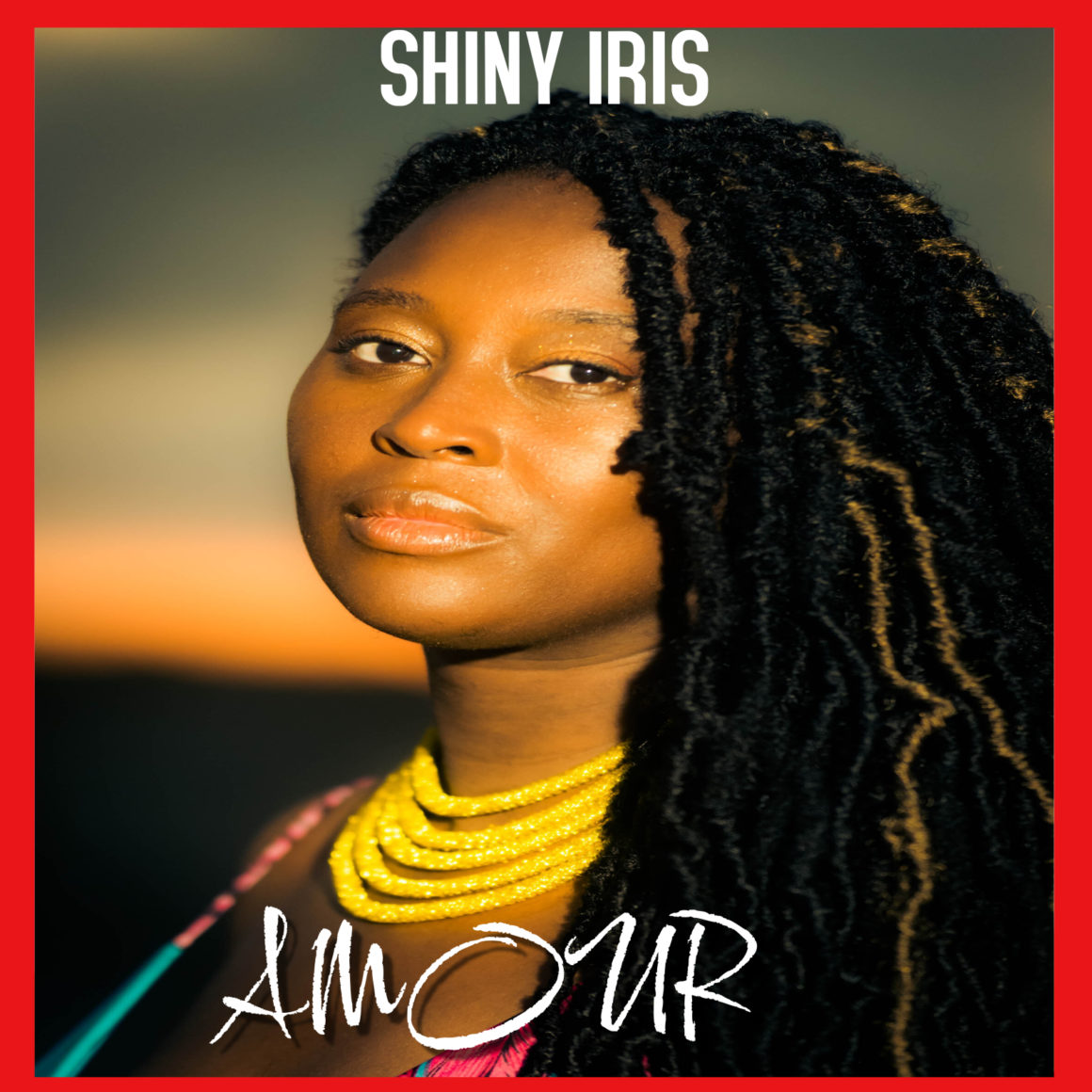 Love & Fear of commitment | Debate single "Amour"
Love & Fear of commitment | Debate single "Amour»
Hello dear readers and listeners, I am Shiny Iris. I am a singer and blogger. In the "Shiny Iris minute», I take the time to discuss with you the various themes of my songs. And today, we're going to talk about my single "Amour" (love in english) which deals with the themes of love, passion and the fear of commitment.
Love is such a powerful and deep feeling that can move you through mountains for the person you love. But it is also such a frustrating emotion that hurts because you no longer think with your head. But you are thinking with your heart. You are vulnerable. And your loved one knows it. And you can accept waiting indefinitely for your loved one to be ready to love you in the same way. You hope in your heart of hearts that he or she is ready to commit to you, to leave everything for you. Because you have no doubt that he is your soul mate. 
But when the years pass. And nothing advances. Doubts set in. Why isn't he ready to commit to me? What is blocking him? Has he suffered before? What is wrong with him? Tired of hoping, disappointed by your loved one, you decide to abandon this great love that has made you so excited. Unfortunately, many love stories don't last because of the fear of commitment and other reasons.
When I wrote the song "Amour», I was madly in love with a person who had taken my heart. This song is a tribute to love, passion and hope. But this song also has a melancholic side for me, because he was not ready to commit. Love, passion, anger, frustration, all mixed together.
Fortunately, I am a singer. I can put my pain into music. Express everything I feel deep inside. It indirectly helps me move on and mourn my past relationship. He will never know how much I loved him. He will never know how much my heartbeat rang out for him. But his fear of commitment, of being right with himself. Made me, over time, drift away from him. I stopped believing that one day there will be a "We". Deep in my soul, only God knows that he is there. But I'd rather move on than wait forever. I'd rather live my life to the fullest and give the chance to someone who is ready than to suffer emotionally. Even though I find it very unfortunate.
For all the men who are afraid of love and commitment, what is the reason? The same goes for all women who are reluctant to love. What is it that is holding you back? What are the reasons that prevent you from committing?
If I have any advice to give you. Fear paralyzes and prevents you from moving forward. You know life is so short. If you have the chance to be with someone who loves you with a sincere love. Which is very rare on earth. Because many feelings are motivated by interests and ephemeral goods. But if you have found true love. Declare yourself. Go for it! Don't waste time.
I let you listen to my song "Amour" on the platforms of your choice. Don't hesitate to leave me comments on what you feel. I'm listening to you. And have a nice day.