"STAY POSITIVE" WITH THE AFRO-TROPICAL URBAN POP OF SHINY IRIS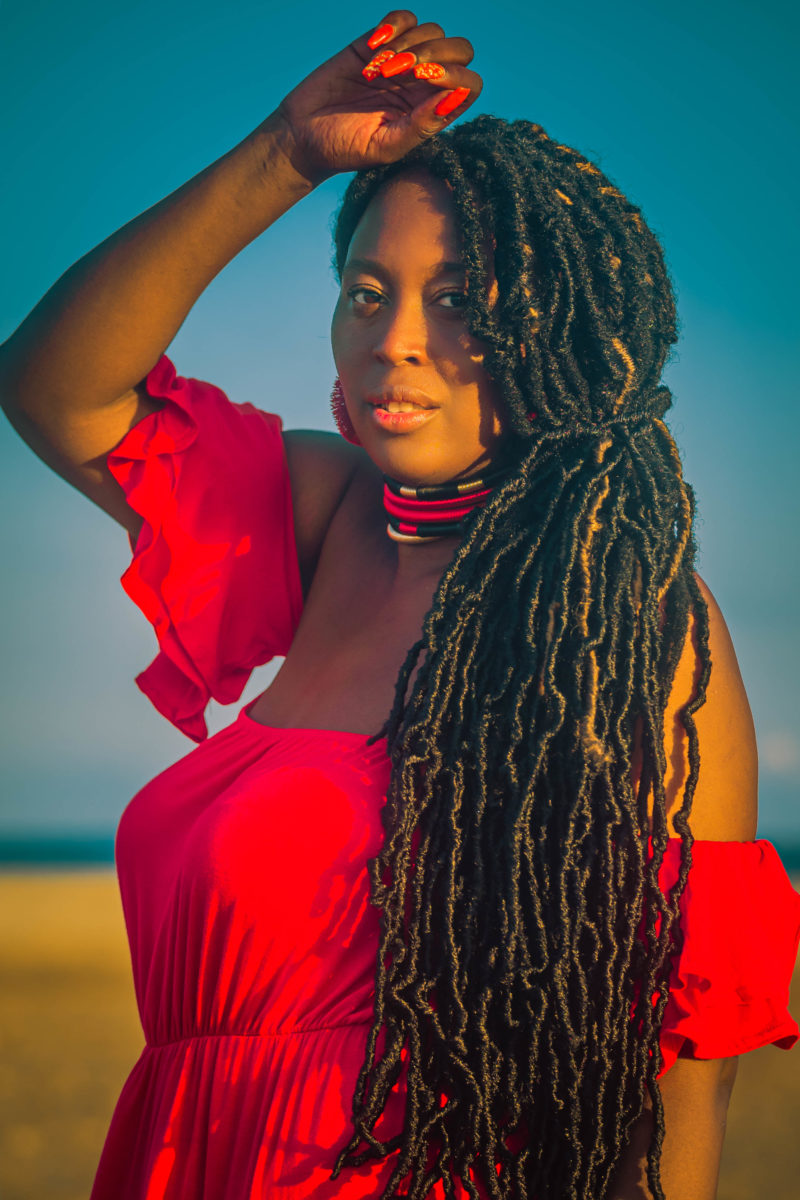 Shiny Iris is a French-Congolese singer and songwriter from the south of France in the Afro-tropical urban pop style. She arrived in Nice at the age of 6. If she misses her roots, it is through music that she decided to pay tribute to them, fusing in her songs French, English and Lingala, french urban pop with Afro-beat, Latin and gospel music, associated with funk, reggae and tropical island music.
She has been singing since she was very young. In parallel of her studies, she travels the stages of Nice offering mainly covers before moving to Marseille and taking a new path. She learns the guitar, writes her first texts and associates herself with several arrangers and composers for a very first project of afro-tropical urban pop faithful to who she is. If the main themes of Shiny's lyrics are love, disability, faith, family, hope. It is above all to convey a positive message.
His 6 track EP "Staying Positive" will be released in 2023.
How to describe her music ?
Shiny's music is a mixture of languages and cultures and therefore also of rhythms. She shares this journey with us with the sole purpose of bringing a positive attitude!
Where does she find her inspiration?
She finds her inspiration from her personal experience.
"My faith allowed me to write and finish my mini album during the difficult time I was going through. There is nothing harder in the day to day than caring for a loved one who is suffering while trying to stay the course and fight for your own dreams and careers." 
« No matter what you are going through and your difficulties "Stay positive", because after the storm comes the good weather! »
Shiny Iris
A few words from the artist!
"No matter what you are going through and your difficulties "Stay positive", because after the storm comes the good weather! "

Shiny Iris